Mobile App development proves very vital for every modern business, but there are a lot of tools and software that can get the job done correctly. Many will ask you to opt for pure native, some will tell you to go for the hybrid, and others will talk about frameworks that will help you develop an app that goes cross-platform native. So, which frameworks do you consider will be part of the favorite list of 2019? But, before this, we should know what actually Mobile Development Frameworks are?
App Development Frameworks offer developers a generic foundation of the functionality of your mobile app. And as described above, they can be divided into 2 categories:
Native Frameworks – They allow developers to utilize each and every functionality of the mobile platform. As they are platform-specific, they run on only that specific platform.
Hybrid Frameworks – The framework give the possibility to access phone's camera, geolocation, and notification system, but lack all native API functions.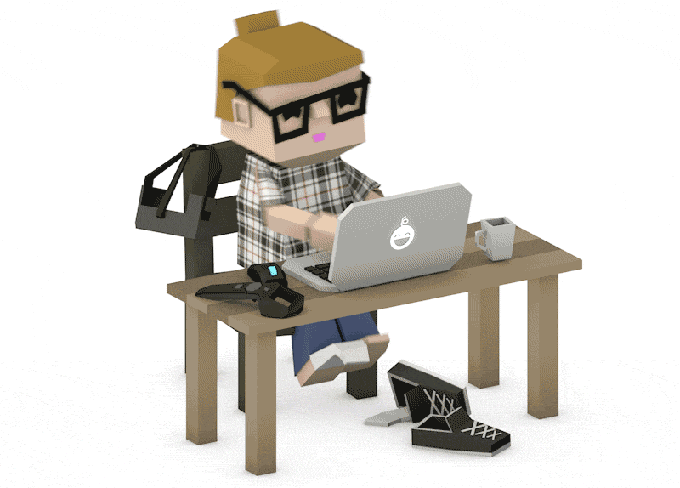 To introduce mobile app development framework, a product should have these features:
Software libraries to outline mobile app structure

Possess application's default behavior

Centralize base code

Locked and expandable structural components

Support HTML5, JavaScript, CSS, or native coding languages
Below listed are top Mobile App development frameworks for 2019:
App Development Frameworks – Ionic
Ionic is an open source, cross-platform, frameworks that function and look alluring when it runs. Therefore the ionic framework works on the latest device offering benefits like touch-optimized gestures, and hardware accelerated the transition. It imitates native app UI guidelines and uses SDKs, combining the UI Standards and device features for native apps.
Besides that, Ionic is a free and open source, offering a library of mobile-optimized HTML, CSS, and JS components, gestures, and tools for building highly interactive apps. Built with Sass and optimized for Angular JS, this framework has additional advantages – working with powerful Angular, offering PWA development and works great when integrated with PhoneGap, Cordova, and Trigger.io.
PhoneGap
PhoneGap framework harnesses the power of Cordova's plugins. These plugins help connect the apps to native APIs to offer a native experience. It will compile your app using the SDK of the platform and you can easily install it on Android and IOS platforms. Also, a combination of third-party tools comes with the hybrid PhoneGap Framework that is useful for testing, managing, and debugging the app.  While the framework offers excellent flexibility to hybrid app developers if they know the basics of CSS, HTML, and JavaScript. Above all, it is the most loved Hybrid framework because it can access the devices' cameras, proximity sensors, accelerometer, and a lot more.
App Development Frameworks – React Native
React Native is focused entirely on User Interface and makes it more like JavaScript library. With react native you don't build a mobile app an HTML app or a hybrid app. In fact, you build a real mobile app, that cannot be distinguished from an app using Objective-C or Java. Important to know that React Native framework uses the same fundamental UI building blocks as normal Android or IOS. Using the adaptive rendering technology, it imitates native looking UI with change no change required.  It supports third-party plugins using less memory and faster loading. It also works with all the latest browses while maintaining the compatibility with the old ones.
Sencha Touch
So the next one is Sencha Touch framework that has the collection of high-performing widgets like menus, toolbars, carousels, built specifically for mobile platforms. Its features like adaptive layouts, smooth scrolling, and back-end agnostic data packages make it more feasible. Sencha also provides a drag and drop option for visual app builder. It is regarded as one of the best frameworks to achieve high performing app with great visuals.
App Development Frameworks – Onsen UI
It is a custom based HTML Framework, that offers streamlined hybrid development with technologies like JavaScript, HTML, and CSS. Onsen offers optimized performances, developed to perform well on a wide range of devices. It simplifies complicated tasks with Command Line tools and desktop apps. It is an open source framework, that creates native feeling Progressive Web Apps and hybrid apps. Finally Onsen UI creates beautiful and performant cross-platform mobile apps. Based on Web Components they provide bindings for Angular 1, 2, React and Vue.js.
Conclusion
Seems like, the battle between the best frameworks never ends, and each and every kind has its own pros and cons. While selecting for various clients, from startups to the enterprise, is not an easy task. Cause it all depends on the requirements, time-scale, and the budget of the client.
Certainly, if you are in the industry looking for an excellent mobile web UI Framework, you are going to be overwhelmed with a vast number of options. And for good reason frameworks differ by browser capabilities, dependencies, license, performance, UI widget, compatibility, and availability. So, before you opt for a framework make sure to fulfil all these requirements.
If you plan to develop an app for your business, do not hesitate to contact Startup Creator and we will be glad to work with you.
Our previous blog post – AUGMENTED REALITY APP DEVELOPMENT – TOP 4 CHALLENGES
Latest posts by Startup Creator (see all)