Considering the current situation, it is not a big deal to say that Smartphone users are now addicted to mobile applications. First of all, from checking the daily routine in the morning. We start using applications such as WhatsApp, Messenger to know how many people tried to connect with us. From getting updates on anniversaries or birthdays via social media platforms. Watching movies or web series on apps like Netflix or Amazon Prime. And then to making bookings for Movies, Lunches, Dinners, cabs. Hence you can do everything easily through your Smartphone.
Mobile App Trends – Current records show that approximately 3 billion people worldwide own a Smartphone. Digging a little deeper shows that the people aged 25 and over use Smartphones around 25 times a day. And people with the age between 15 to 24 years hit their phones even more.
As a fact, these numbers help drive innovation, new ideas and exciting development trends to meet a growing demand on how we engage with mobile apps. Gaining more momentum, 2019 is likely to bring about an even brighter future for the mobile app development. Due to this, we will either witness brand new trends or greater upgrades from what users are already doing.
Mobile App Trends – Virtual and Augmented Reality
The fascination that Augmented Reality has developed by introducing a digital version of reality. In real time it has given developers a new way to interact with their customers. Above all with the concept of creating a completely artificial situation, many of the businesses are flourishing at a double pace by providing an interactive platform. Additionally, the apps like Snapchat and Instagram are prominent examples of augmented reality. Which have unique filters that transform a human face into digital characters.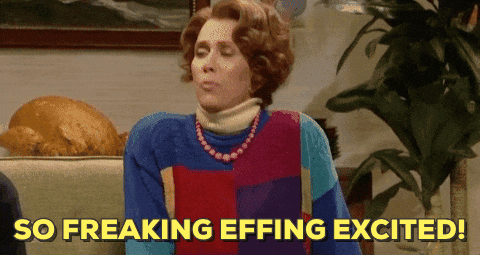 Artificial Intelligence
The significance of AI is impossible to overlook as it makes its way into the depth of mobile app development. As a result it has completely revolutionized the app development industry and has given a boost to the level of productivity. From GPS tracking to facial recognition, artificial intelligence has taken over to take digital transformation to the advanced level. As per Gartner's analysis, by the end of 2018 AI industry will generate more than $1.2 trillion. By the way, it is 70 times higher than the revenues of 2017.
Mobile App Trends – Cloud Based Apps
It has taken up years but seems like the world is finally waking up to the possibilities offered by cloud computing and integration. Streamlining operations, better storage, reduced costs, and loading capacity along with increased user retention are few of the advantages of developing cloud based mobile apps.
Mobile Payments
Global Mobile payments exceeded the $700 billion number in 2017 with a rise of around $500 billion over the past four years. Earlier in 2018, Google introduced simplified mobile payments with its Pay service. Instead of using credit and debit cards, a substantial part of the market is making use of pay-based apps on their phones for payments giving a push to the m-commerce.
Mobile App Trends – Wearable Apps
App developers are looking to develop apps for wearable devices, mostly Smartwatches. The market is focused on developing cost-effective fitness apps, supporting an ever-increasing rise in the total number of lifestyle diseases. There is now a huge range of wearable devices available. From smartwatches for counting your calories and smart sneakers for analyzing walking patters to wristbands for assessing your sleep quality and smart gloves for helping you with your golf swing.
Internet of Things
Internet of Things is a collection of physical objects that are embedded in software, electronics, network connectivity, and sensors. These elements enable objects to collect and exchange data without the need for human interaction. Each of the technology relies on the IoT in a different way, offering a competitive advantage.
Blockchain
Blockchain offers the most cost-effective and secure technique to protect apps from illegal invasions.  This technology is highly secured in sending information, as it doesn't require any intermediates. Companies use the blockchain on broad-scale transactions and serves as an authentic means to deliver data from one entity to another entity without any loss. Many leading names have introduced their platform based on this technology to drive excellence.
Chatbots
By the year 2020, Chatbots will accelerate more than 80% of the Customer Service communication. Powered by Artificial Intelligence, Chatbots offer an efficient manner of handling customer support services. They provide an easy gateway to maximize the number of sales. It is beneficial for the organization as well for its customers. By 2020, AI will account 85% of customer relationships.
Therefore, at the risk of sounding too much like cliché, one cannot simply emphasize about smartphone being the future. Given how the Mobile App Trends have managed to captivate the users across the globe for the last 3 to 4 years. As we step in another tech-glorified year, curiosity and excitement reside in some of the finest brains of the businesses.
If you plan to develop your own app, don't hesitate to contact Startup Creator and we will be glad to help you out.
Our previous blog post – APP MISTAKES TO AVOID WHILE DEVELOPING A BUSINESS APP
Latest posts by Startup Creator (see all)