As declared by Morgan Stanley, the mobile movement is the 5th major technology cycle in the past 50 years. Mobile traffic owns nearly a quarter of the web traffic share. From offices to bus stop queues, restaurant waiting rooms, and checkout lines, there isn't a place where people are not using their mobile phones. Nearly, 50% of the teen and young adult population are mobile users. And women aged 35 to 54 are the ones who dominate them. So, if you think mobile is just a habit of today's youth, we suggest you reconsider that stance.
Business App – Seeing these numbers, businesses have realized the need to use mobile to attract their audiences. And if you are still confused about launching your business through a mobile app, here are some of the top reasons that you should know:
The mobile app offers greater personalization
The mobile application offers great personalization to users. That means that the app delivers customized user experience, tailored to specific consumer needs, in real-time. Thus, this happens as the app learns about the user's preference. Identifies their behavioral patterns, and uses them to deliver relevant content.
Mobile App personalization offers:
Improved

user experience

Higher customer engagement rates

Increased brand loyalty
As a result, businesses can tailor their product according to their customer's needs to generate good revenue. Gartner has found that personalization can recognize the user's intent and can drive up to 15% higher profits. Moreover, users also appreciate any personalization efforts.
Business App – New Branding Experience
A business app is different from its company's website. So it also has the option to deliver new branding experience to the users. Due to that, the enterprise can experiment with new branding ways. This can be different from the regular branding strategies that the website delivers. Finally, a mobile app can allow users to customize its appearance.
The businesses must test the mobile app under varying user conditions to nurture a strong relationship between the customers and the brand. A mobile app developer and marketer can also implement various mobile app branding strategies to capture user attention and meet user expectations.
Users spend more time on a business app rather than a website
Mobile users spend more than 86% of their time on a mobile app and just 14% of their time on websites. Also, the average time of the users on the mobile app is increased by 21% from 2014 to 2015. Mobile Apps are here to stay and, as more and more companies turn their back on the traditional mobile web. Consumers' preference for apps is only going to increase.
Why the world has gone crazy about the mobile application?
Because the app offers:
More features –

The mobile app

is able to offer a level of interaction far beyond the capabilities of its competitors.

Faster speed – With the mobile app, load times are diminished. Users have more time to sit back and enjoy the app in the way intended.

Very user-friendly – Mobile app's interface contains a simple layout, clear visuals, and even tutorials for first-time users. Making them more user-friendly and accessible.

Self-Contained Environment – With a mobile app, a developer can ensure that everything that is required is contained within an app.
Business App offers more value to the customers
Business is all about reciprocation. Your enterprise offers a product and the market offers you their money. With all the money incoming, you sit down with your employee trying to figure out the best way to encourage more money-making engagements. One way to do this is by creating a loyalty program within your app.
This can work like this. More customer interacts with your business and product, more they can collect points, which can be used in grabbing great deals. And when the customers will see the point being added up in real time, they will get more enticed to follow up on their purchases in the future.
Business App helps in boosting profits
With an increase in customer's satisfaction, sales will obviously improve. According to SalesForce, 70% of the buying experience is influenced by how their customers feel about the services. To make it more clear, if you have a product with great customer demand, that product is going to get you significant results.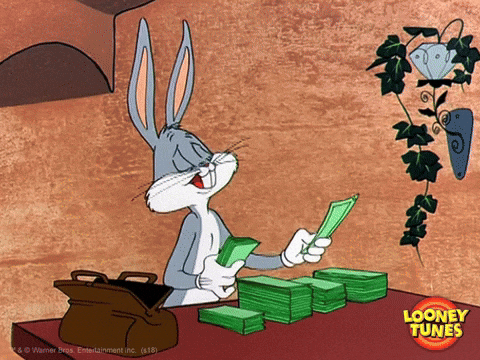 Some other benefits of a mobile app:
Easily inform users of new products and offers

Competitive Advantage

Reaching out to younger demographics

Opportunity to sync users' email and social media accounts
If your mobile app is successful, you will have tons of analytics about how people are interacting with your app. These can range from the average time a user spends on your app to the amount of money you are making from every product.
These are the reasons why you can't compare an app with any of your business products. But it is important that you keep your building costs in check while you are developing it. A website is necessary with a responsive design that can adapt to any mobile device. As this can easily eliminate the frustration to manage any secondary site. Launching a mobile app in addition to your responsive website will help you boost sales. While enhancing your customer experience. Eventually, you might even rely on your app to inform you about new directions you can take for your business.
Latest posts by Startup Creator (see all)