The third part of our entrepreneurial journey is here. This time, it's all about the money. We will literally talk business and inform you about the major problems and possibilities when it comes to budgeting your startup.
Innovative Idea

Entrepreneurial Spirit

Proper Budgeting

Strong Network

Technological Expertise
Being an Entrepreneur is not easy…
"1,200€ office rent… 500€ insurance costs. Didn't have that on my mind… I just need a little bit more time until my startup is running.  Damn, my computer just broke. 800€ to replace it. And I still need a website… But my business budget is almost empty…"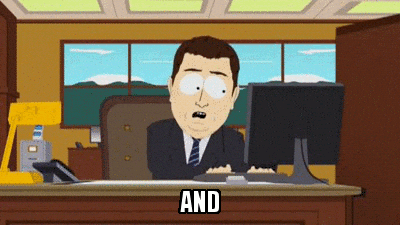 While this scenario might seem a bit exaggerated, the core of it is true. Many entrepreneurs underestimate the importance and necessity behind the holy budgeting of businesses. Managing the cash flow of your startup is one of the most important responsibilities of an entrepreneur.
But no worries. Startup Creator is here to help you out. We will explain you the whats, whys and hows of proper startup budgeting.
What is proper budgeting?
First of all, we need to clarify what proper budgeting even is. Proper budgeting is creating a financial plan for your startup. It is calculating your expenses and income to the most accurate point as possible – with the future in mind.
You should at least have your expenditures planned up to the next 3 years. Set goals. Be ambitious, but stay realistic. A good way to formulate goals is the SMART criteria. SMART stands for:
A SMART goal setting helps you to put your time, money and effort into the right activities. Update the progress monthly to keep track of it and to see which activities are effective and which are not. This way, you will optimize your overall budgeting.
Why is proper budgeting so important?
The reason is simple. Without budgeting your expenditures right, your business will go bankrupt faster than you can say "Startup Creator". Many entrepreneurs overestimate the actual revenue they will get after they closed their first sales.
A common mistake is to calculate the revenue directly into the income, even though it did not even arrive yet. Unluckily, your monthly bills don't care about whether you have the money or not. They need to be paid. The endless cycle of barely saving your business from month to month begins. This scenario can be avoided, if you prepare yourself accordingly.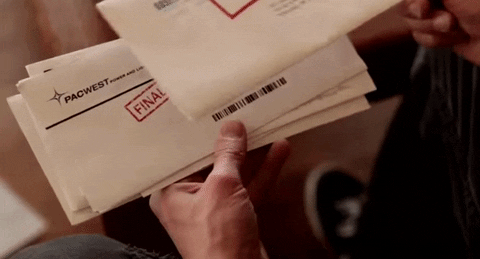 We collected some examples of possible expenses you need to consider for budgeting your startup:
The obvious ones:
Office rent

Equipment and equities

Advertisements and Promotions

Employees

Insurances

Permit and licence fees

Website or App
The not so obvious ones:
Networking

Extra Taxes

Softwares (Accounting, Organization, MS Office, etc.)

Broken equipment

Premium Abonnements for online services

Employee insurances

Travel expenses

Technical issues
Obviously, expenses differ per business. However, you should be prepared that these cases can come into play. A good rule is to expect the doubled amount of costs and half of the revenues for your budgeting plan. It is always better to calculate the worst case scenario, in case of sudden expenses.
In general, it takes startups about 2-3 years to reach the break-even-point. Be prepared, that as an entrepreneur you will have no income during this time. All the money will be needed and invested in your growing business. However, if you have the entrepreneurial spirit, then this shouldn't be an issue for you. Check out the previous part of our entrepreneurial journey to find out what this is all about.
How can startups be funded?
This might be the biggest obstacle most entrepreneurs need to face. Startup costs can be miscalculated easily. You need the necessary financial backup to cover your expected and unexpected expenses.
The most common ways to finance a startup are the following:
Taking a bank loan

Investors

Own savings
Other possibilities to gain funding are:
Family support

Crowdfunding

Government funding (for important causes, such as education, medicine or social needs)
This is where a proper budgeting comes into play. You need a reasonable, comprehensible calculation of your needed budget to realize your ideas. Investing in your business should be worth it for the people/organizations you want to convince. Your SMART goals will play an important role in that.
Especially crowdfunding is trending in the startup scene. Popular crowdfunding pages for startups are kickstarter.com, seedrs.com and fundable.com.
A Penny for Thoughts
Balancing your business expenses and revenues might be the most difficult and challenging part of your entrepreneurial journey. In the best case scenario, you have a knack for numbers, statistics and finances in general. If not, try to partner up with someone who does. To combine strengths is one of the core strategies of doing business.
That's it with the third part of our entrepreneurial journey. Balancing your business expenditures is a difficult task, that's for sure, but it's feasible if you are prepared properly. Next week, we will clarify the importance of a strong network and how to build it.
Stay tuned.
Latest posts by Startup Creator (see all)