Apps 2018 – Now that we are in 2019 and the mobile app development is still pacing faster than ever, we need to take a look at the most successful mobile apps that have changed the game in 2018. Mobile apps are one of the main reasons why people are using smartphones these days. The mobile app industry is experiencing a positive revolution with hundreds of new applications every day. But there are some apps that have already made their space in every smartphone across the world.
Below we have a list of the most successful mobile apps of 2018:
Apps 2018 – WhatsApp
Apps 2018 – On the top of the list is of course Whatsapp. It is one of the most widely used chat-application, that supports communication between international phone networks. So far, Whatsapp has collected more than 779 million downloads by iOS and Android users. Firstly, it offers features like video calling, audio calling, chat message deletion, emojis, status and more.
Q4 2017 earnings showed that WhatsApp now has 1.5 billion users and sees 60 billion messages sent per day. Now Facebook is finally getting serious about monetizing WhatsApp with the recent launch of the "WhatsApp for Business" app. Therefore, Facebook has a plan to charge entrepreneurs for additional commerce, customer service or broadcasting services.
Available on Platforms: Android and iOS
Pricing: Free
Uber
Uber is the world's leading on-demand cab service app, which uses more than 8 million people in 400 cities across 70 different countries. It is a technology-based platform, that connects together riders and drivers. Overall, the app incorporates Google Maps that shows the riders pick up points, the current location of the cab, and estimated time arrival.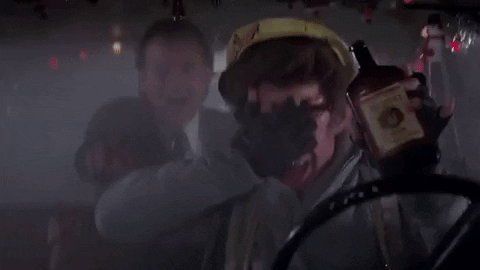 Uber has a very simple payment mode. Payment gateways linked with the user's credit or debit card. Additionally, riders and drivers get to rate each other and share feedbacks. Although Uber was initially a personal cab booking company, recently it expanded with the food-and-drink category with Uber Eats.
Available on Platforms: Android and iOS
Pricing: As per ride
Apps 2018 – Instagram
Instagram allows users to get connected through text, images, videos, and #tags. Hashtags increase the number of followers and reach of your profile and posts. Instagram's reach is growing ever since it appeared in 2010. The app presents a spectrum of opportunities in terms of digital marketing through tools and ads.
Currently, with more than 500 million users present on Instagram, it is much more reachable than Facebook and Twitter. Instagram posts get 58 times more engagement than Facebook and 120 times more than Twitter. Besides that, this platform provides the maximum ROI.
Available on Platforms: Android and iOS
Pricing: Free
Netflix
Netflix is a subscription-based platform and is the world's most subscribed platform in the world of TV shows and movies. The majority of the millennials find Netflix better than any other on-demand app, offering TV shows and different movie genres to choose from globally.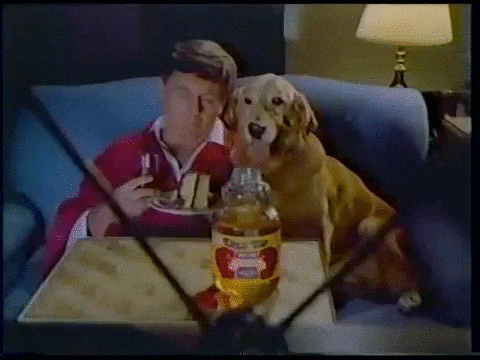 According to the statistics of 2019, Netflix now has over 139 million subscribers.
Available on Platforms: Android and iOS
Pricing: Paid (Per subscription plan)
Apps 2018 – Airbnb
Airbnb is a booking app that helps you plan your accommodation better. It shows different living spaces other than hotels. Also, it's a perfect platform to list your property and offer it for rent to tourists.
It is a user-friendly app that offers easy transaction ways. Certainly, Airbnb members can use the features to arrange or offer lodging, primarily homestays, or tourism experiences in 192 countries worldwide.
Available on Platforms: Android and iOS
Pricing: Paid (Per accommodation rate)
Amazon
Amazon is one of the most renowned eCommerce platforms in the world. It helps users create the real value of customers focusing on a variety of products they are looking for. The app is very easy to use. Thus, it has filers to search for the specific product by selecting different parameters.
The app offers multiple payment gateways and simple checkouts making it highly functional. Additionally, with the help of localization, users can likewise benefit from the offers from nearby local businesses.
Available on Platforms: Android and iOS
Pricing: Paid (Per product)
Apps 2018 – YouTube
Finally, we have YouTube. The most used video platform. The platform contains video content for people, making millions of creators to add and share content according to their will. The platform attracts millions of visitors to watch whatever they prefer to. As per Wordstream, 25% of YouTube's traffic is going from mobile. And mobile video views have increased by 300% since 2012.
Login into YouTube allows users to subscribe to different channels, see their friends' activity, and get recommendations. It even lets users like, comment, share, and subscribe to videos, just like the desktop or laptop experience allows.
Available on Platforms: Android and iOS
Pricing: Free (Charges only paid content like movies and web series)
So, this was the list of the most successful apps that brought evolution in the online world in 2018. Looking at the stats above, it gets quite clear that people are spending most of their time on mobile phones. Mobile dominance is not going anywhere anytime soon.
Latest posts by Startup Creator (see all)