Upcoming digital technologies are enhancing the travel brand experience across the spectrum of platforms. From how people choose packages, select places, and make bookings have become a big part of customer engagement. For a while, seemed like, the digital revolution was only affecting those industries centered-around technology. But as the technology made advancements, it has unfiltered into the industries that can never be imagined. Evolving technologies like artificial intelligence and voice recognition are providing new ways for consumers to interact with their companies. And for brands to interact with their consumers, respectively.
Travel App – Offering an Omni-channel customer experience has become necessary as the lines between online and offline continue to blur. All these kind of new strategies and changing customer expectations are driving brands to make changes in their travel app experience.
In Salesforce's most recent report it was shown that 68% of the marketing leaders said that their companies are increasingly competing on the basis of customer experience. And 64% are focusing more on providing consistency across every platform to meet ever changing customer expectations.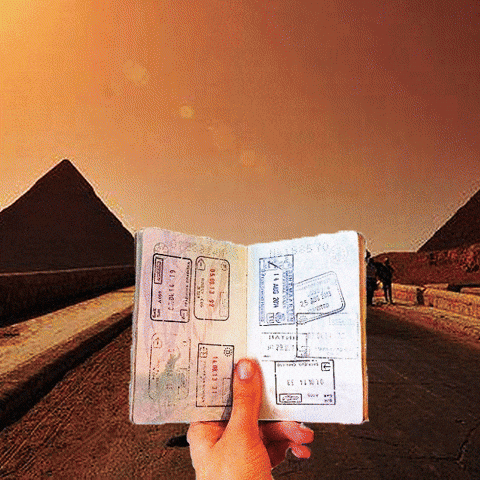 Traditionally, the branded mobile app was once on the to-do-list. Now, this has shifted to a much more imperative role. A brand's mobile experience is the building foundation of customer experience. The amount of usage of mobile phones and mobile app are both clear indicators that customers have started shopping on their mobile first. So, is it liable to have an app strategy that will help your business in developing mobile-first approach?
Below listed are four strategies that will help you build a great mobile app strategy for your travel business?
1 – Consider your travel app like your business product
When your first customer approach is not mobile, then the brand app can no longer be an appendage to the primary brand experience. Development of these app needs the same sort of strategy and aggressiveness as a standalone mobile app. And consider about the mobile experience as being the primary customer experience.
While there are a lot of technologies that can help you build app experience, like Virtual Reality or Augmented Reality. Do not just add them for the sake of being new and trendy.
2 – Make mobile app the biggest door for customers
Meet your customers head-on with your mobile app. This strategy puts more pressure on developing an exceptional and flawless customer experience with the brand app. In order to build a spectacular mobile first brand experience, you need to build a customer- first design approach.
You can start by understanding your audience, their pain-points, likes, and dislikes. Then analyze their behavior to drive the most value and rank those elements as you develop your mobile app design.

3 – Build to deliver a seamless brand experience
Keep in your mind that you deliver something which is too overwhelming for the customers and would lack the main focus. Additionally, the travel app needs to be not only consistent with all the features but also needs to be seamless. If there is a gap between those two experiences, then you will break them down and work on each of them. Customers expect to interact with an app that suits their lifestyle and needs.  This might start with an interaction on the mobile app, then completing the transaction online, and then picking up the final product on the real store. This even could be entirely mobile based or starting on the real store while ending on the mobile app.
So, if you are not working seamlessly on this, you are risking losing data, transactions, and your brand loyalty.
4 – Reward Loyalty
The mobile app is an excellent approach to engage your customer to drive loyalty to your brand, and rewarding their loyalty will give a sense of personalization. Rewards are what customers look for in a brand app experience. In a survey conducted, it was seen that 72% of the consumers said that loyalty benefits are the most rewarding feature. Another group of 66% consumer said that the most valuable feature of the brand app is getting access to exclusive sales, event, and limited edition products.

Developing the right loyal program can lead to significant results. By mapping the different steps of our loyal customers, you can identify improvements at each step that rewarded frequent customers and better engaged the less occasional shopper.
So, if you are not treating your travel mobile app like your product, then start by today. As it is expected, the mobile retail revenue will reach up to $267.47 billion, in 2019. As more and more consumers are initiating and completing the entire shopping process on their mobile phones. Therefore, work on great mobile app strategy to avoid any misaligned and inconsistency in your brand. More transparent your strategy is, more the leveraging technology will give you an opportunity to engage and build your fan base.
If you plan to develop a Travel App, don't hesitate to contact Startup Creator!
Our previous blog post – ANDROID-IOS OR BOTH – WHICH PLATFORM SHOULD I CHOOSE?
Latest posts by Startup Creator (see all)